Finally today we managed to release Apache Marmotta 3.0.0-incubating, in which we've been working on for the last few months. You can download the release or use the maven artifacts available from the central repository, as you prefer.
This is the result of an important effort on two aspects: On the one hand, an engineering work to extract and improve the Linked Data capabilities we were already offering in LMF. On the other hand, we went through a intellectual property clearance process that I personally found pretty interesting. This release starts what we think it could be a successful open source project to bring Semantic Web / Linked Data technologies to the next level for the industry.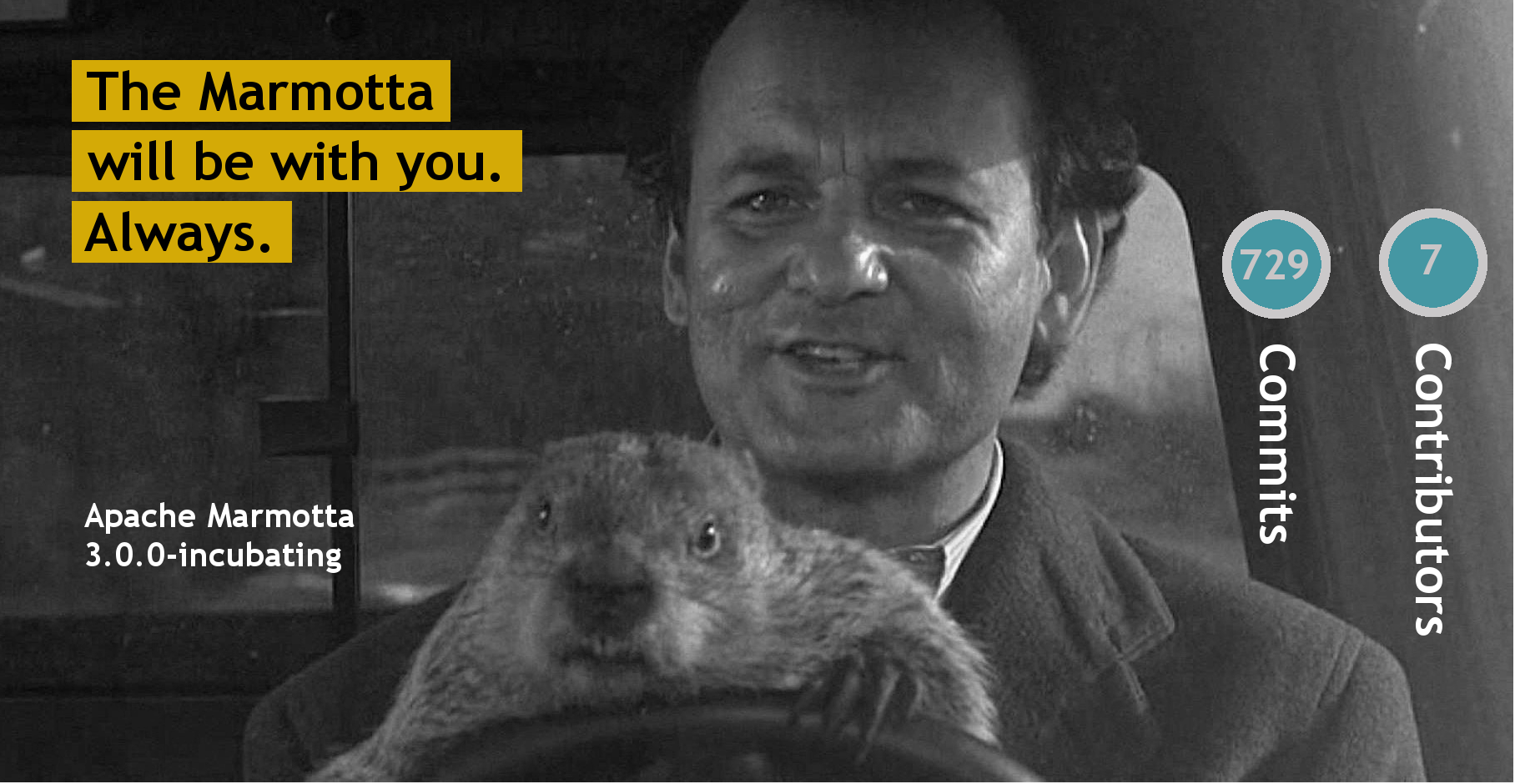 And remember, the Marmotta will be with you… always. Thanks everybody!